Welcome to the annual I Am Not My Pixels festive gift list, the best gift list for UX designers in the entire world (claim non-verifiable). This year, I've chosen some really great products, as well as wangled a couple of lovely discounts just for you. I'm really excited and thanks to those who made those discounts happen.
So, if you're looking to give someone ideas for what to buy you, forward this list onto your grandparents, partner or work Secret Santa slack channel!
If you are looking to buy a designer a gift for the holidays, just scroll down!
Or, if you, like me, just like buying yourself a gift, you are in for a serious treat.
Let's do this!
Rosenfeld publish some of the best books on UX, hands down. From how to work as UX team of one, to how to create mental models and storymaps, Rosenfeld publish highly practical and accessible books for UX designers at varying levels of experience. A couple of my favourites are:
A little while ago, I
wrote a review
of the UX Store's selection of UX goodies. I was really blown away with the quality and care in their products, particularly their stencils and notepads.
Much of their product line would make ace festive gifts for a UX designer near you (or a UX designer who is you!), particularly with their lovely festive discount of 15% off using the discount code NOTMYPIXELS.
I created the UX Deliverables Starter Kit to help aspiring and junior UX designers get started with common UX deliverables. What you'll get is a Sketch file with 5 template deliverables:
Customer Journey Map
Ecosystem
Persona
Sitemap
User Journey
Each template has an accompanying explanation of what this deliverable is, what it is used for, and what are its key components. The templates themselves are fully customisable and editable, and serve as a guide to putting together a top-quality, smartly designed deliverable with minimum hassle.
I've created a 40% off festive discount for this product – check it out here!
I'm a bit obsessed with cards at the best of times, and promised myself I didn't need any more packs, and then
Rob Whiting
sent me a link to these:
They are a great stocking filler for the more typographically obsessed!
I'm one of those annoying people who will tell you how getting into a habit of meditation really changed my life. I won't apologise for it because it's really true. I recently wrote a post where I mentioned how meditation helped hone my focus and attention but it has done so much more than that for me. It's made me less stressed, helps me sleep better and made me actually relax and wind down.
If that sounds like something you, or a busy designer near you, might need, I'd suggest checking out the Gift of Calm.
As a UX designer, you know I love a whiteboard. But this is the first whiteboard I've seen that is actually 4 in 1, including a dry-erase board, a transparent dry-erase board, a liquid chalk wet-erase board and a templated dry-erase board. The layers in each square are stackable so you can use whatever works. Each square is magnetic and modular, so you can use them incredibly flexibly.
The Kickstarter campaign has now closed but you can buy here.
I'm madly obsessed with Elisabeth Fredriksson's geometric style – I've already purchased a couple of her iPhone cases, and the next thing on my hit list is her selection of beautiful laptop sleeves. If you're looking to buy something beautiful that will be used every day, check her out!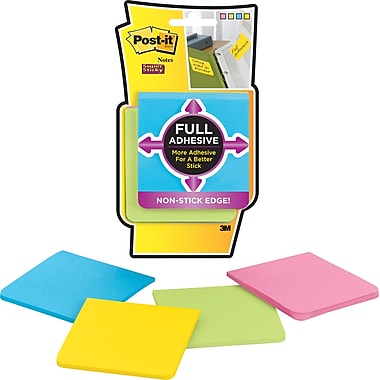 Now, I know that normally Post-its wouldn't be the most sexy gift, but to a UX designer, this might just make a great stocking filler, because these ones in particular are special. They have fully sticky backs, rather than just a thin strip at the top. I became instantly obsessed with having a couple of packs of these in my UX Supply Kit at all times, because there are plenty of times that having a fully sticky post-it is super useful. I like to stick post-its on my laptop or the inside of my notebooks as reminders, and when the post-it is fully sticky, they last a lot longer. They are also better in workshops where post-its often end up on the floor.
I don't know about you but between my partner and myself, our collection of devices is growing and growing. I love this stylish and neat solution for storage and charging from Satechi, perfect for a home office! Take a look on their website.
Now, this isn't for your Secret Santa – this is the splurge item. Currently being funded on Kickstarter, the chiropractor-created Backstrong chair is aiming to revolutionise how we sit. Now, it is pricey, but for those who are looking to create the home office of their dreams, it might be a worthwhile investment. When I'm working at home, I spend an inordinate amount of my time sitting in my decrepit office chair and my back does not thank me. Find out more here.
And that concludes this year's festive gift list! Happy shopping!
PS: Want to throw it back to last year's gift selection? Here it is!